Best Ways To Find Career Opportunities For Freshers
Since the world started dealing with a global pandemic, professionals in almost every sector and industry faced a crisis as businesses started taking a hit. Many businesses had no option but to let some of their employees go to reduce their expenses and stay afloat in the market. This resulted in skilled professionals getting unemployed and looking for jobs.
However, it is not only the experienced professionals who have been stressed about getting new jobs. Young graduates and freshers have also been uncertain about their professional future as companies are getting increasingly selective in hiring the right candidates. In such a situation, freshers are getting concerned about getting their first jobs and starting off their careers on the right note.
Although it is difficult to do so, there are many creative ways to find a job for freshers. In a country like India, there will always be some opportunities that can be tapped by suitable aspirants and kick-start their careers. If you are wondering how to get a job in India for freshers, here some of the best ways to find the right job opportunities for aspirants who are just starting out:

Build A Strong Professional Network
It is extremely important for a fresher to build a network for getting the right job opportunities in India. You need to get in touch with the right and like-minded people who would guide you to a job you desire to secure. All you need to do is surround yourself with the right professionals and things will start getting easier. Almost all professionals across the board are on some or the other social media platform.
When it comes to building a professional network, make new connections on LinkedIn. Get in touch with recruiters, professionals, and peers belonging to the industry that you want to enter. This will create new opportunities for you and increase your chances of getting a job faster.

Get Yourself Referred By A Trusted Professional
Another important way of landing a job as a fresher is through reliable referrals. Several organizations offer a "finder's fee" to the employees who bring in suitable candidates that are hired by the company. If an employee sends you an invite to apply for a job, it is essentially a win-win situation for both of you as everyone gets some benefit from you getting hired. So, it is always advisable to find someone who is working in an organization you are willing to join and can refer you for the job you want to get. For example, if you have been looking for Python developer jobs in Pune at a noted IT company, you can get in touch with a trusted employee working in the company, convince them you are suitable for the job and ask them to endorse your skills to the senior management/HR to take the matter forward.

Take Help Of Recruiting Companies
Freshers can always approach suitable recruiting companies or individual recruiters that help them find the best job opportunities for them. These companies take your resume, understand the kind of jobs you are interested in, and look for job opportunities that are in sync with your requirements.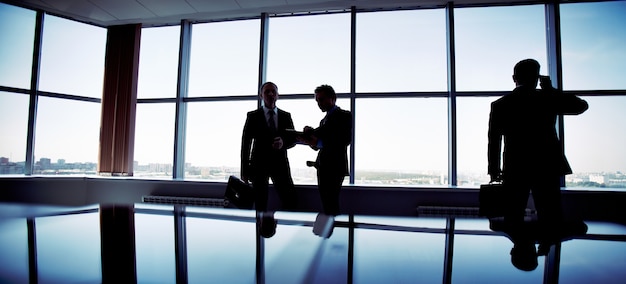 These companies relieve you from finding jobs and do the scouting for you. However, it is important to choose a genuine recruiting company for trusting them with your job hunt. Always go with recruiters who do not charge you before you successfully land a job. These recruiters charge a specific percentage of your first salary as a fee for their services.

Go Directly To The Company's Website
This is probably the most simple and straightforward way for a fresher to apply for a job. If you are certain about a company you want to work in, visit their official website and go to the "Careers" section. It would show you the specific positions for which the company is hiring and the procedure to follow for applying for the same. Also, you can make a call or drop an email to the HR department of the company by obtaining the contact details from the official website. However, it is always advisable to go ahead with the application only after being well-versed with the company and the services it provides. Never make the mistake of applying for a job at a company you barely know about simply because you are in the need of a job

Visit Online Job Portals
Career websites and job portals often act as virtual recruiters, helping freshers scan through an array of job opportunities suitable for them. Many companies post their job requirements on online job portals to get a wider reach and have more options to choose from. These portals help you get as specific as possible while looking for the right job opportunities.
You can filter your searches based on the type of job you are looking for, the industry you are willing to enter, the salary you are expecting, the approach to work (full-time or part-time), and many other parameters. Once you find an opportunity that suits your requirements, you can apply for the job and send your resume in a few simple clicks.

Attend Job Fairs
Although this option is not completely relevant during the COVID situation, job fairs often help freshers get in touch with several recruiters and explore a variety of job opportunities. Instead of waiting for your resume to be accessed and the company/recruiter reaching out to you, the job fair allows you to have direct interaction with employers, provide them with your resume, and have a mini-interview to cast a brilliant first impression!

The Final Word
Owing to the pandemic situation going on in the country for more than a year now, job hunts have become more difficult than they ever were. However, if you possess the right skills and choose the right way to secure your first job, you can rest assured that you will find a job opportunity that is perfect for you