Career Opportunities for Freshers
The biggest issue that fresher faces are finding the correct job. There are different types of job opportunities, but you will have to select a job that suits you the most. There is a wide range of job options for new candidates. Some important factors you should consider when you choose a career path are opportunities, salary, job satisfaction, growth, brand, and security.
Every person has their preferences. For instance, some people want to work at a stable nine-to-five job, whereas some people want jobs that involve ample traveling. Both of them have various benefits and disadvantages. You need to choose a job that fits well with you.
If you are searching for the best jobs for freshers and are a little lost, you should visit Switch.do to find your ideal job. According to your qualifications and interests, they help you with many job opportunities. Visit our site, today. [Contact Us]
Best Career Options That Are Beneficial For A Fresher
There are certain professions that will safeguard your future. With great abilities and skills, you can find your dream job. Some of the best careers for freshers 2021 are as follows:
Data Sciences
This is a process that includes the collection of unstructured and structured data that is pre-processed to make it more understandable by various algorithms, at times making predictions, and getting vital metrics and details. Because of its large future offerings, a job in the data sciences is the topmost career choice in India. There are three fields that will help us to under data sciences much better.
There is data analysis. Today, data is being generated faster than before. Every activity online generates data. Whether you are simply searching up places and items on Google, or activity on social media platforms, or shopping online, every action that you make online generates user data.
Various institutions and organizations collect these sets of data because it helps them to predict and understand the behavioral trends and patterns of the user. This is how they make well-informed business decisions. Businesses are persistently searching for professional Data Analysts who would process and use this data sensibly. Many new jobs for analysts are expected to be available in India by 2020.
Secondly, data mining is to mine and collect the data from varied unstructured or structured data. This process helps in extracting vital data information from publicly available data sources or internal sources and is presented in a readable manner. They automatically look at a large amount of data to search for ideas that go beyond easy analysis and discover patterns.
To evaluate the probability of events in the future, data mining uses advanced mathematical algorithms to section the data. Data mining is also called KDD (Knowledge Discovery in Data).
The most important properties of data mining are focusing on big databases and data sets, discovering patterns automatically, creating workable information, and predicting the possible results.
Thirdly, machine learning engineers use the collected data to analyze and predict results and the future of the business. Their job is very similar to that of a data scientist; both jobs involve high volumes of data. Machine learning engineer's center of interest is to design self-running software to predict automation.
In India, data science has become one of the most popular career choices for students for at least a century. When Google started to use pointless data stacks to their benefit, companies throughout the world adopt the same ways to stand out in their particular areas.
Product Managers
A product manager is an expert who recognizes the needs and requirements of the customer. A product manager plays an important role in any institution as they have the responsibility to describe the vision of the product, the plan of action, and the timetable.
They combine design knowledge, business strategies, and client requirements to develop a product that is valuable, relevant, and extremely feasible. Product managers act as connective support. There are about 20,000 active jobs for product managers on various online portals.
They look into every minute aspect of a product from different perspectives. They look into the user experience, getting feedbacks, how the user is behaving, testing, initiating new changes, and what specific features/changes do users require. Various technical aspects such as system designs and various frameworks that are being used in the product are also managed by a product manager.
A product manager has certain responsibilities and duties to follow. They explain the "why" to several constituents and stakeholders. Why should you choose one particular goal and not the other, or why should you use a certain theme and feature in a release over another.
The best way to get your executives and relevant constituents like marketing, sales, and engineering on board is by strategically thinking. Being open and clear with them about how and why you are making certain decisions.
No matter how huge your company is or how big is its budget, sometimes you will have limited resources for the development of your product. This means you will have to always prioritize. You will have to keep a check on your company's demands, various stakeholders, and limited resources.
All in all, a great product manager will handle various tasks such as representing and understanding the requirements of the users, prioritizing the capabilities and features of the product, developing competitive analyses and checking the market, bringing stakeholders to understand the vision of the product, and describing the vision for a product.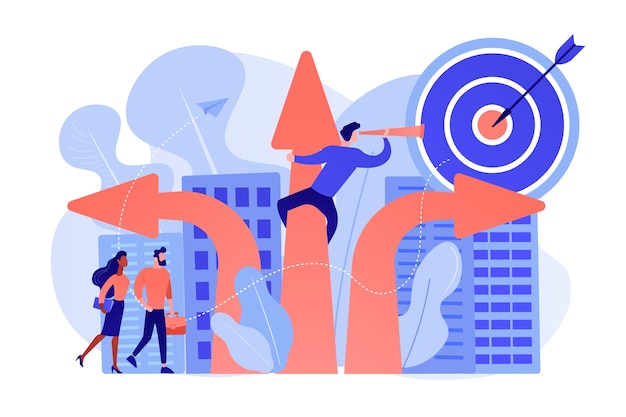 Digital Marketing
A promotion for brands, both big and small of their products is highly important. For a long time, to increase sales, brands have used various tactics and schemes to promote their products. Digital tools have increased and social media platforms are gaining a lot of attention from people.
One of the most leading ways to promote brands is by using a digital form of marketing. All major brands hire digital marketing people who provide great strategies for their promotion through various channels of communication.
The foremost role of a digital marketer is to form campaigns for companies and certain products that help them develop a positive impression on potential clients for a long time. They also create and maintain the reputation and image of brands. As attractive as the brand will look, the sales will be even more attractive.
There are various responsibilities of a digital marketer. They should have a strong content strategy; they are not just responsible for the functionality and design of a website. For objectives to meet, implementing and creating a good content strategy is vital.
Also Read: Tips To Prepare Yourself For An Interview In 2021
Digital marketers also assure that the website has easily reached a certain target audience. This includes content for search engines and optimizing website structure, and use of the paid advertising accessible on the page. The purpose of SEM's and SEO's is to help drive proper traffic to their website.
By using social networking tools like Twitter, Facebook, Google my business, and Google+, digital marketers manage the online presence of the brand. Social media platforms are very helpful; they keep the audience updated about what is happening, the audience is always engaged, and give them information about various upcoming deals. A digital marketer basically converts website guests into online sales. To reach this goal, they assure you of a bug-free and easy online shopping experience.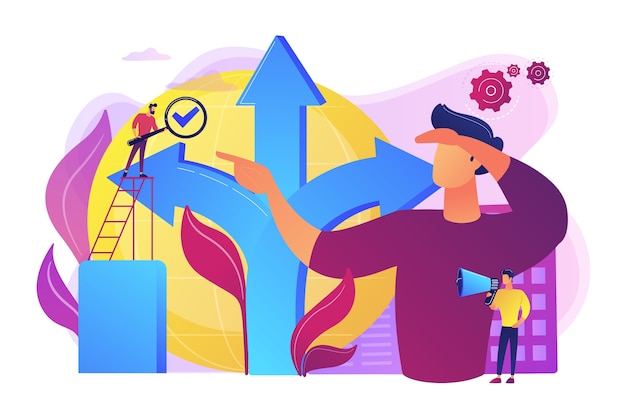 Cyber Security Expert
There is a huge rise in the number of cyberattacks as the dependency on digitally based applications, the internet, and data accessibility has excessively increased. Companies are focused on hiring cybersecurity experts to join them to secure their information and network. Even in these tough times, the cybersecurity industry is in demand and has seen a stable increase and growth.
Cybersecurity experts protect systems from cybersecurity threats, vulnerabilities, and risks by observing, detecting, exploring, analyzing, and replying to security events.
There are some key responsibilities of these specialists. Security professionals always need to understand the latest tactics that hackers use because new security threats come into action all the time.
They look for vulnerabilities and weaknesses in software and hardware, regularly monitor for intrusions and attacks, liaison with the police if required, identify the threat and perpetrator, seek to build in security at the development stages of data centers, software systems, and networks, build firewalls in network systems, closing off the security vulnerability when there is an attempted breach or potential threat, and find the best method to safeguard the IT infrastructure of an organization.
The government, airlines, security consultancy firms, network providers, banks, universities and schools, and any other large organization with a database employ cybersecurity experts.
Cybersecurity specialists need to have great IT knowledge and skills including networks, software, and hardware. They should pay diligent attention to detail and have a forensic approach to challenges. Seeking out vulnerabilities and risks in infrastructures is another ability they should have. Logic and reasoning skills are vital to recognize the weaknesses and strengths of the systems. Lastly, cybersecurity experts should have intense knowledge of how the minds of the hackers work and how to control and keep up with them.
Artificial Intelligence Expert
Artificial intelligence algorithms are used by various applications such as Amazon's Alexa, Google Assistant, and Apple's Siri, etc. Today, various online job portals have many opportunities available for artificial intelligence specialists. This demand will only grow more in the future. These experts create services like building image recognition, chatbots, and natural language advancement.
Businesses need to make reliable decisions and they have ample data on them. Artificial intelligence experts help clients to make better decisions with the help of their data. The main contribution that artificial intelligence specialists provide is to apply new technologies and ways to business problems and easily resolving them by creative methods that deliver greater consistency, awareness, and validity.
There are various roles for artificial intelligence experts. The work of a research scientist is entirely taken place in a laboratory. They analyze and record data, conduct and plan several experiments, demonstrate processes, and carry out varied fieldwork such as collecting samples. They not only teach but also are up to date with technical developments and relevant scientific findings. The key skills of a research scientist are to be determined and flexible.
Java is a widely-used programming language and is very popular in the world. Java is used by nine million developers. Java is a platform to develop and create various applications. A java developer is responsible to create, manage, and develop Java-based applications. Java is generally used by big firms and businesses, so their roles are varied and can include working on several applications at a time or owning a certain application.
Software engineer research, design, implement and support various software solutions. The scope of their job is usually set on by a product, a project, or an engineering manager.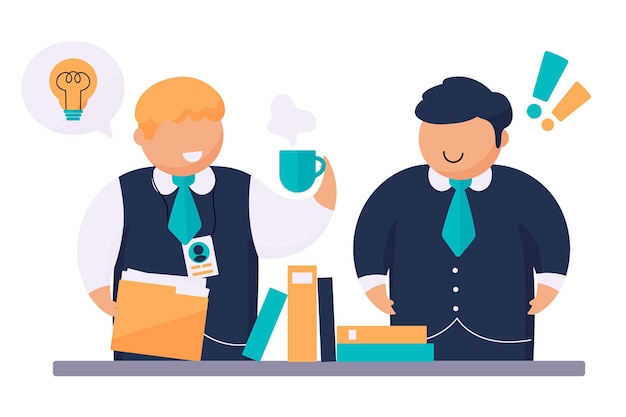 Cloud Engineering
Cloud engineers are highly in demand, just like cybersecurity specialists. Many businesses have shifted from on-premise infrastructure to servers on the cloud to make remote working much easier. This means there is an increase in the demand for applications that ensure no disruptions to business operations and full-time access to information.
Cloud engineers look into the company's technical infrastructure and then explore which option will be suitable to move it to the cloud. These experts are responsible to oversee the moving process also known as migration, and maintain the new system.
Cloud engineers not only need technical abilities but also need managerial skills. They are often called upon to coordinate with other IT workers, negotiating with the vendors, and communicate with their superiors about the procedure of a cloud project.
There are three major categories of cloud engineering. The first one is solutions architect. Solution architects are involved in designing the applications and infrastructure. They require experience in designing distributes systems and applications on the cloud platform and have advanced technical abilities. In simple terms, their responsibility is the creative application designs and blueprints.
The second one is a cloud developer, they develop and code applications. They are supposed to have ample knowledge and understanding of the best practices connected to cloud architecture. These developers are also involved in deploying, developing, and debugging cloud-related applications.
Lastly, system operations engineers are system administrators who take over once the application is developed and designed. They monitor and manage most of the tasks that involve the process of development. They require ample knowledge about networking concepts and experience in auditing systems and monitoring.
Blockchain Developer
A blockchain developer develops, designs, tests, and researches technologies related to blockchain. They set up security measures and build infrastructure to safeguard against cyber threats. They help to decrease blockchain protocols. Blockchain developers supervise the whole network and build decentralized applications.
These developers need to be efficient with data structures, cryptography, and computer networking. They must also have a thorough understanding of programming languages such as Python and Java. A great experience with Ethereum and Bitcoin is vital too.
Blockchain developers are basically involved with the development of blockchain technology and can be classified into two different kinds. Core blockchain developers develop the architecture of a blockchain system. They are mostly responsible for the design of high-level decisions and consensus protocol, various developments connected to the technology of the blockchain, and how the protocols can be designed. Their roles include the design of the blockchain protocols, supervision of the whole network, design of security patterns and consensus protocols, and design of the architecture of the network.
On the other hand, blockchain software developers use the core blockchain's designed protocols and architecture to construct dispersed applications that regulate blockchain technology. They have a different set of roles that include the development of smart contracts, supervision of the whole stack running their decentralized applications (Dapps), develop interactive designs for Dapps, and blackened growth concerning blockchain.
Skills required for blockchain developers are familiarity with basic cryptography and P2P networks, experience working with large codebases and open-source projects, strong knowledge of bitcoin, safe multithreaded code, and concurrency. Experience with software development and knowledge of data structures and common algorithms is necessary.
These are some of the best career options for freshers. Making a career choice anywhere requires people to have certain skills and basic knowledge. With modern times, skills and abilities have become an important need that makes people suitable for various jobs. Job skills, employability skills, and career skills have a deep effect on people and their work. Getting certified from a reputed institution is the best way to improve your career as a fresher. This will help you to be unique and stand out from the crowd.
The dynamic nature of new technologies, new roles, and the new technological world come and go every time. With basic abilities and skills to adapt to these quick changes is what will keep people at the top to get a great job.
If you want more job updates and are looking for your ideal job, then simply visit our site (Switch. do). If you are looking to build a career in artificial intelligence, fulls tack, blockchain, python, or any other relevant industry, then this is the place to go to. Find us, today. Happy job hunting!