Effective Tips To Prepare For Campus Recruitment
If you are a fresher, then getting a job can be quite challenging. You might not know where to start because there is a possibility of not getting one due to a lack of experience. College students want to try their level best to get a job through campus recruitments. Companies hire students who have talent straight out of college. You need to stand out to get your dream company and start your career.
Various campus placement preparation sites help you to find the correct job. Switch.do helps you with getting your dream job; they look for opportunities that are well suited for you. So connect with us, today. [Contact Us]
Let's discuss effective tips to prepare for campus placement.
Have An Attractive Resume
A resume is the best medium to show people your skills and potential. It plays a very important part in your job search. Make sure that your resume is properly edited and should be designed in a manner that gets attention. So this should be the first thing to do, to have a resume that is crisp and powerful.

A resume that puts a spotlight on all your accomplishments, both extra-curricular and academic. Some important things you should include in your resume are a good format, a clear career objective, a great resume headline, academic recommendations, a profile summary, and your talents and skills.
If you put forward your best skills and abilities, the world will know your actual worth. If you add a confident summary to your resume, the recruits will keep you in mind. If you have a great resume then the recruiter will not lose interest in your resume and would want you for the job than other candidates.

Sometimes, recruiters want minimal layouts and simplicity on your resumes. You should use a maximum of one to two easy fonts. Sometimes you can go simple, and even then get the job. Plain white paper and no fancy borders work just fine. In the world of modern technology, most applications are submitted electronically. The hiring company will be printing out your resume instead.
The resume should be clear and calming, adding unnecessary information or making it too fancy will only confuse the hirers. Make sure your resume is readable because employers go through hundreds of resumes in a day. This means that if the font and the size of the font aren't proper then the font of your script might not be an asset, but a damper.
Prepare For Various Types Of Interviews
You might have to prepare a little extra for campus placements, as their pattern of interviews can be slightly different from normal job interviews. Most campus recruitments start with group discussions with 10 to 12 people.
They try to find people who have reasoning and leadership abilities. Then according to your group discussion and how well you did, they select you for the next round which is generally an interview session.
Panel interviews have at least 2 to 4 interviewers. Panel interviews have a formal approach where you are judged under massive pressure. HR interview is another interview you need to prepare for. This round of interviews usually happens last. Here, HR tries to get to know more about you and whether or not you are an ideal candidate for the job. They try to identify any red flags. Preparation and practice are the keys and your chances of landing a job become very high.
You Should Prepare For Interview Questions
For a fresher, interviews can be very stressful and difficult. But there is nothing that practicing cannot help with. Preparing can only make you better. Prepare intensely with important questions that are generally asked during various interviews.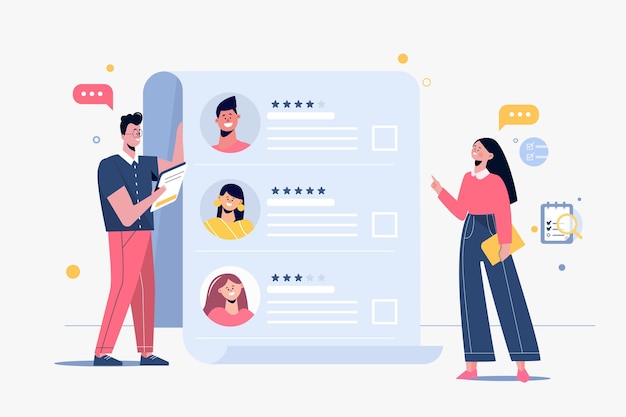 Some commonly asked questions are related to you and your skills, like what are your weaknesses and strength? Or if you work well with a team or individually? While preparing, you should make a list of points you should include in an interview and focus on your speech and tone. But also don't make it look scripted.

Sometimes they ask you to give them a description of you. This seems to be a very simple question and is easy to answer. You need to calmly think before your placement interview about the abilities and skills you want to focus on while describing yourself in an interview. Try not to be over-confident.

Don't talk to them about your personal life like your pets or friendships; instead, talk about your professional aspects. Talk about different projects you worked on and what was your role in it. Talk about any virtual internships or summer internships you were a part of. do not brag about yourself, but focus on discussing your achievements and experiences.
Recruiters can also ask you about your hobbies, this is a simple question too. But the way your body language is and the way you answer these questions are important. Try not to be too generic with your answers. Try to be specific and don't mention playing or watching television.
Talking about your likes is beneficial; you can talk about loving photography; cooking, writing, etc. talk about the instruments that go into these hobbies, like the camera and lenses you use for photography. Reading is a great hobby and shoes that you can hold perspectives. Talk about the last book you read and how it affected you.
You Need To Research About The Company
It is paramount to research thoroughly about the company you are going to interview for. This will not only help you to prepare properly but you will find out if the company is the correct fit for you or not.
Some important factors to look into salary insights, ratings and reviews by the employees, the work culture of the company, low retention rates, mission statement and vision of the company, extra benefits, and perks offered by the company, and important questions to prepare for an interview with them.
You must know about the key players of the company before an interview. Key players are basically people that hold extremely important positions in the company. They can be the CEO of the company, or the president, or simply department directors and managers of the company. You can look for the key players by searching the "about" page on the company's website. The company's latest updates and news are vital; you should have knowledge about that. Many companies have a post on their website especially for events and press releases. This can be a great source for you to get information about various updates and news of the company.
To gain ample knowledge about the company, you can easily find information on their website. You can also research the company's white papers, case studies, and blog to give you a better perspective of their successes.
You Should Practice With Mock Interviews
When it comes to campus placement preparations, practicing, and reading is just not sufficient. You need excessive practice before you go for a real interview. If you get highly nervous and find it difficult to ace interviews then this extra practice will be very helpful.
The best way to do it through practice with mock interviews. The good thing is that various websites provide mock interviews for free. Various campus placement preparation sites are helpful. InterviewBit, Prebunk, interviewing.io, and Pramp are some websites you must check. Sometimes people don't want to take mock interviews online, they simply ask their family and friends to interview them. According to their answers, they get feedback from them.
A mock interview is a great way to prepare for an interview. There are a couple of things you should keep in mind before killing it in a mock interview. You should select a correct mock interviewer. Well, it is certainly easy and convenient to ask your family or friends to interview you, but what is more beneficial is that if you need honest and objective feedback, you should ask someone who seems to have some sort of experience n taking interviews. Choosing a professional is always a good point.
Make sure you select a setting that is calm and professional. You require a place that is similar to the environment of an office. This prepares you to be patient and still. Try to reach early for a mock interview, even if you are taking them online; make sure you are prepared at least 15 to 20 minutes before your interview begins. Carrying important documents and resumes is important. Carry a notepad too, so that you can note down points from your mock interview's review.
Dressing up sharply and smartly is essential. You should try to wear the same kind of clothes that you plan to wear for the actual campus placement interview. Prepare your answers to frequently asked questions in an interview, but make sure to not memorize those answers.
You do not want to sound like a robot that has all the answers to every question. Keep in mind that this is not a test you are taking, but that this is an interview, you need to hold a natural conversation that will determine whether you are an ideal candidate for a job or not.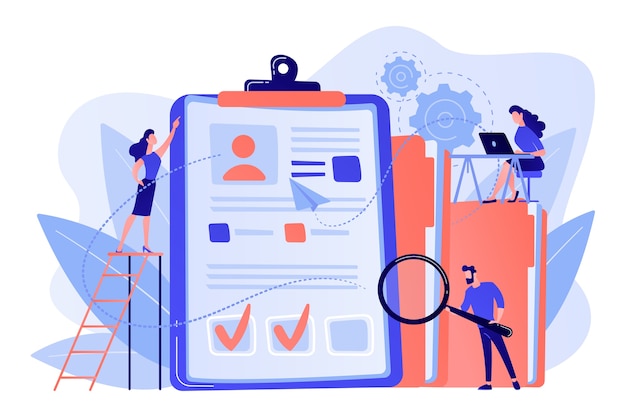 You Should Dress Up Appropriately
One very critical aspect of your interview is how you present and dress. The same goes for campus placements. If you have a checklist, you could add in that to find formal clothing for yourself before you go for an interview. You must choose attire that will make you feel confident and is super comfortable.
Keeping the clothing professional and simple is the key. Overdressing with ties, tuxedos, and blazers should be avoided. You don't have to panic and be under pressure to find the best clothes for your campus placement interviews. Just find something that reflects your dedication and commitment to finding a job.
Make sure your shoes are clean and well polished and you have matching socks. Pick the right accessories from choosing the folder or the handbag you wish to carry. Just do not wear anything that distracts you, is uncomfortable, and makes you stressed.
No matter what, an appearance does matter in an interview. It enormously can affect the result of an interview. There are various reasons why to dress up accurately and not just properly. There needs to be attention to the general clothing choice as well as details.
For an interview, interviewers can quickly eliminate people who are dress up sloppily. This is an easy way to shorten the list of potential applicants. Visual stimulus is a huge reason that influences the decision-making of people. The first visual impression is very real and vital. The first look interviewer takes at you can establish and determine a lot about what perceptions they hold about you.
Also Read: Top 10 Most In-demand IT Skills
When you dress up properly and accurately, it showcases attention to detail and basic competence. A lot of applicants sometimes cannot even do that. One very important reason to dress up nicely for an interview is that it boosts your confidence.
Practice On Your Communication Skills
With strong communication skills and confidence, campus placement preparations can be less tricky. To make a good impression in an interview is to talk confidently.
In different situations, different forms of communication work. You need to consider your audience and the most effective way to connect with them. This helps to make the best use of your communication abilities.
The most desired candidate for any job is a person with exceptional communication skills. Without any doubt, proper communication is highly paramount skill. It helps in balancing the attitude and tone when you deal with others.
Powerful communication skills can have a great impact on any business. Great communicators bring motivation, drive change, inspiration, and they know how to fix any issue. By focusing on your communication capacities, you can easily refine decision-making, teamwork, and employee engagement in the workplace.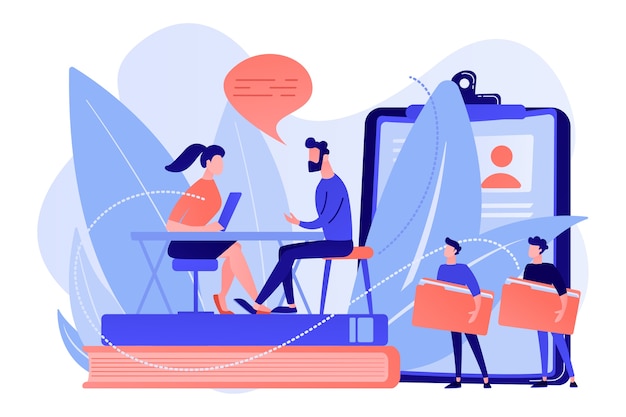 Communication skills are soft skills that are very much in demand and are gaining popularity throughout the world, especially in the workforces. These are the kind of skills that campus placement interviewers look for in a potential candidate for a job. One benefit of having good communication is that people can easily tell and receive bad news or heavy messages. This does not cause any problem of trust and ruckus between colleagues. All the members of the office remain highly engaged and efficient.
Listening is one of the most essential parts of communication skills. Great listening abilities not only involve the basic knowledge of properly writing or speaking, but it also helps people to understand and perceive the feelings of others when they are communicating. You should not ignore the benefits of a conversation. You must have a natural conversation with your interviewer and try to understand their point of view as well.
Just a simple and cordial conversation with people can help you to see the problems they are going through, you can help them out and build a common trust. Non-verbal signals are basically all your gestures, tone and attitude of your voice, hand movement, eye contact, body posture, how you breathe, muscle tensions, and it is a form of wordless communication. The manner you speak in, react in, listen in, create in, move in, and express in explains a lot about your emotions than words will ever be able to explain.
You should make a list of talking points that you want to discuss in an interview. This list can include the field, your career goals, domain, your interest in this company, and why this job will be the right opportunity for you? Discussing the abilities and skills that make you the perfect candidate for this job makes you look keen.
Some Important FAQ'S About How To Prepare For Campus Placements
When should you start preparing for placement interviews?
Placements usually take place either before or in the final year of college. It really just depends on the institute. Best placement colleges mold and train their students way before they have to face interviews.
What kind of skills and abilities are needed for campus placement?
Various skills like problem-solving, communication, aptitude, and language are needed for campus placement. It also depends on the type of company that interviews you. Some look for basic skills, whereas some want to see complex skills in their candidates. For professional job profiles and based on the position you are applying for, you might require strong subject knowledge.
What is the most important tip to crack a campus placement interview?
The best way to crack an interview that is suggested by the greatest engineering institutes is to be confident and sharp. To find your seat, it is important to have an ample amount of subject knowledge. Researching about the company and good body language can make you a better candidate than others.
It is easy to get a great job in campus placements than in other places. You surely need to work hard to land yourself your dream job. How to prepare for campus placements engineering is an important question. And with all of these vital hacks, you can easily nail it. Visit Switch.do to check out which job opportunity is perfect for you.