Importance Of Communication Skills For IT Professionals
Communication skills are one of the key factors considered by recruiters while hiring candidates for any job. An interviewer would always notice the manner in which you carry yourself and how effectively you can put your point across before selecting you for the concerned position.
There is a big misconception that communication skills are not too important for IT professionals. People often assume that the IT industry depends entirely on the technical finesse of the professionals and effective communication does not have an important role to play.
However, it is important to understand that communication skills are needed in every organization, no matter which industry it belongs to. In fact, the importance of communication is high in the IT industry. IT professionals always deal with the latest technological advancements and applications of the same for their clients. Without communicating effectively with the clients or within the team, IT professionals will never be able to complete a project successfully.
Here are some of the key reasons behind the importance of communication in information technology:
Building A Rapport With The Clients
Not all IT professionals are confined to their laptops writing codes and developing applications. They need to interact with their clients on a regular basis to make sure that they understand all their needs and are able to provide them with personalized services.
In such cases, it is important for an IT professional to have distinguished communication skills to build a rapport with the clients. It is important to understand that not every client seeking IT support is an IT expert themselves. If one has good communication skills, they would be able to explain the services provided by their company to the clients in a way that they are able to understand.
Also Read: The Most Beneficial Rules For Working With A Recruiter
These skills prove to be highly effective in case of implementing CRM platforms for clients. If you are looking for Salesforce jobs or jobs that require you to design solutions for your clients, it is advisable that you start working on your communication skills.
Communicating Reports And Analytics
If you belong to the senior management and want to communicate the reports and analytics with your team in an effective way, you cannot do so without having good communication skills. When you analyze the reports and come up with conclusive insights that need to be communicated to your team, only a good communicator can get the message across successfully.
Communicating With Colleagues
When you are working with a bunch of colleagues on the same project, it is important to communicate with them effectively for building a rapport with them and developing a symbiotic relationship.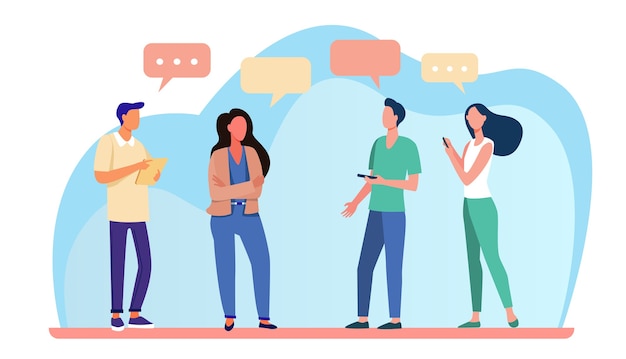 As all of you would be working on attaining common goals, effective communication skills help you create a lucrative work environment and improve the collective productivity of the team.
Writing Effective Emails
It employees often spend a good chunk of their time writing emails to clients, management, and colleagues. Along with oral communication, written communication is equally important for working in an IT company.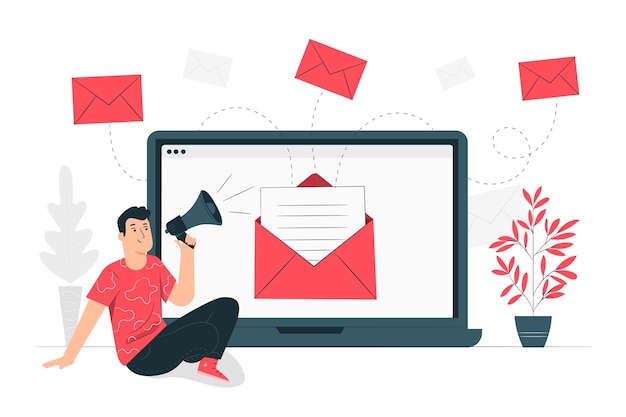 It is important for an IT professional to keep in mind who they are writing to and what the purpose of writing an email is to communicate the intended message in the best way possible.
Improving Project Management
As a project manager at an IT company, you need to wear many hats and carry out an array of processes to ensure that your team is on the same page. Along with helping your subordinates out with their work, your responsibility is to keep them motivated throughout.
Without effective communication, it is impossible to manage a project successfully. You need to explain the client's vision, the objectives to be achieved, and the path to be taken to your team in a way that helps them carry out their specific processes.
Moreover, a project manager needs effective communication skills to motivate their employees and helping them give their best to the work they do.
Staying On The Same Page While Working Remotely
People often assume that working remotely involves the professionals sitting in their rooms and working while being disconnected from the world. However, that is never the case in IT companies. In fact, healthy communication plays an even crucial role while you are working from home.
When an IT professional is working remotely, they need to focus on their work, communicate about the same to the management, take regular updates about the work to be done, assign work to their subordinates, take part in regular review meetings, and collaborate with their colleagues on a daily basis.
Conducting Effective Interviews
Whether you are conducting in-person or virtual interviews, you need to ensure that your communication skills are on point, especially if you occupy a senior position in the organization.
You need good communication skills to converse with the candidates, ask them the right questions, and making sure that the interview goes in the right flow.
Pitching Strategies To Senior Management

Strategizing is an important aspect of working in an IT company. When you come up with specific strategies for your clients, you need to pitch them to the senior management to obtain a green signal. In such cases, it takes a good communicator to explain the strategies in detail and convey the intention of the same in the best way possible.
No matter how impactful and innovative your ideas are, you are less likely to convince the management if you are not able to convey them effectively.
Creating An Inclusive Work Atmosphere
Communication shouldn't always be restricted to matters relating to work. IT is a fairly hectic industry to work in and demands a lot from professionals. It is important to keep the work atmosphere light, friendly, and inclusive.
IT employees with good communication skills help the company in keeping the work environment conducive and make the employees feel comfortable working in the organization.
It is, therefore, important to get rid of the notion that the IT industry should not focus on effective communication and the IT professionals need not hone their communication skills.