Important Skills To Include In Sales & Marketing Resume
In these troubled times, one of the most sought-after careers is sales and marketing. Even though the jobs in the sales and marketing departments are highly in demand, but there is also advancement in the resume inquiry procedures.
This is why it is extremely important to understand what skills to include on a resume in the marketing and sales fields. If you are a marketer, you know how vital it is to make sales correctly. When you are searching for a job, influence people with your ability to sell your skills on your resume.
If you are looking for great job opportunities, then Switch.do is the best place for you. They help you to look for career options that suit you well and apply for them to fast-track your vocation. We will discuss the skills to include on resume in the marketing and sales field.
Some important skills that you must include in your resume for sales and marketing jobs are as follows:
Communication Skills And Abilities
A person with great communication is a very desirable candidate. Without a doubt, communication is one of the most important sales skills. Proper communication helps in balancing the tone when you deal with a customer. If a potential client does not understand you in the first place, then they won't have too much confidence in you to go ahead and buy your product or services.
If we talk specifically about marketing, till the time you don't set a tone while explaining your ideas, it is bound to get chaotic and confusing. Communication skills on a resume mean that you have great listening and presentation skills, interpersonal communication skills, and strong command over written communication skills.
Strong communication skills and abilities can effectively impact businesses. Good communicators are the ones who bring inspiration and motivation to others, solve and fix a problem, and drive change. By focusing on improving your communication skills, you can improve interdepartmental connection, teamwork, employee engagement, and decision-making in the workspace.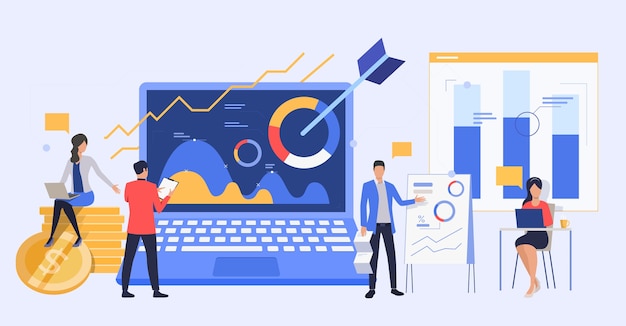 Communication skills are considered to be on the topmost in demand as soft skills that people look for in their employees. Great communication skills let managers send and receive heavy or negative messages without causing any chaos and disruption of trust. This helps to keep all members of the company engaged and highly efficient.
One important aspect of communication is listening. Good listening skills do not include just understanding the written or spoken information, but it also understands how the other person is feeling when they are communicating. One must not neglect the importance of a conversation; it is the basis of good communication. A friendly and simple conversation with people can detect issues before they become severe and can also build mutual trust.
Non-verbal signals are hand movement, facial expressions, gestures, eye contact, body position, muscle tension, tone and attitude of your voice, the way you breathe, and wordless communication. The way you react, speak, listen, gesture, and create shows a lot about your feelings than words will ever be able to express.
Great Internet Skills And Computer Skills
Internet net skills are a great key to being a good sales employee. Even if the job you are applying for does not specify conducting sales online, this skill is going to be helpful. Some basic internet skills include knowing how to navigate social platforms like LinkedIn and Facebook, send and receive emails, and manage research utilizing search engines.
Sales employees need to be internet-savvy to share important information with people, conduct proper research, and network with leads. Anyone involved in direct sales needs strong decision-making and critical thinking abilities for online research skills.
Computers are used by almost everyone today, and it is extremely vital to know how to use them and understand the various features like Microsoft office, presentations, etc. One must know how to use a computer for basic functions like going on social media or checking your emails. The employees tend to look for more than some basic knowledge. Computer skills can be divided into two main categories, software, and hardware.
Software skills let you use a variety of different applications and programs on a computer. In various jobs, employees want you to be able to understand and use basic parts of software like word processing programs. Some specific job profiles need excessive comprehension of more complex parts of software that are not created for basic office use.
Hardware skills mean that one can physically control and use a computer. The most general hardware computer skills include easy things like searching certain files and correctly turning the computer on and off. Though, some jobs need more complex hardware skills such as connecting computers to networks or fixing broken devices.
Effective Interpersonal Skills
A lot of human interaction is involved when it comes to sales, be it online, over the phone, or face-to-face. You will excel at sales if you have good interpersonal skills and are naturally sociable.
Extroversion is the best quality for a sales worker. Sales might not be the correct line of work for you if you constantly stumble over your words, accidentally make other people uncomfortable, or talking with strangers make you exhausted.
One important interpersonal skill is emotional intelligence, it is the ability to handle social situations with composure and keep your emotions under control. This is one essential workplace skill. Since we spend most of our time at work, it is very natural to be around considerate and emotionally stable colleagues.
Employers look for people who can avoid pushing their personal problems on others and can calmly work under pressure. This skill is of use for any job position that needs communication or teamwork between members of the office. If you come to work every day on time, that can help to speed up things for promotion. An important way to obtain social capital at work simply fulfills all the promises.
Even though reliability is a vital interpersonal skill for every job, it has, however, added a great deal of value for the members of the trade in the construction and plumbing industries. To overcome a negative stereotype, you can simply arrive on time for work and provide high-quality work. This goes a long way and earns the employee a solid reputation.
Strong Time Management Skills
Most of the time, managers find outcomes more vital than sales procedures. They often give you the liberty to decide how to reach sales goals because they want to see high capacities. But this brings a lot of responsibility to you.
People who hire want to know that their employees can avoid distractions, pursue leads, prioritize tasks rather than getting drawn towards unimportant work and stalling. By adding management skills to your resume, you show that you can get work done on time and can easily manage the job.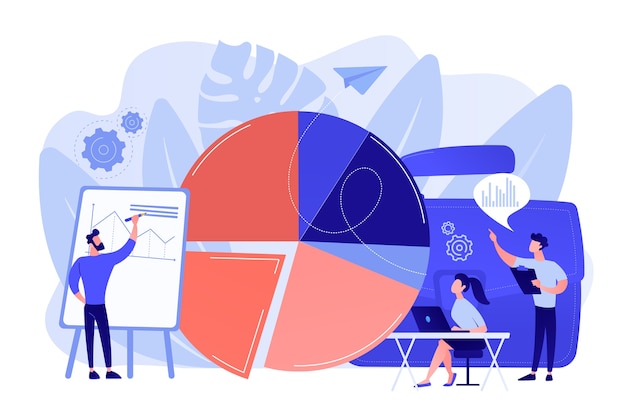 Some important time management skills are goal setting, organization, delegation, flexibility, planning, prioritizing, communication, and stress management.
Being organized is essential and helps you to track your priorities and responsibilities. It handles things like what work should be done first and what should be done later. An organized list of roles and tasks helps you to increase productivity and it acts as a map that leads you from morning to evening. It also helps you to divide huge goals into smaller ones that are very easy to achieve and prepares you to finish those tasks on time.
A very effective key to successful time management is prioritizing. When you prioritize your everyday responsibilities, you make sure that you finish the important duties first. You can simply write down every task you want to complete in a diary.
Planning is the main key to time management. With a solid plan, you can prioritize your duties accordingly; this can avoid unnecessary stress and confusion. You can easily complete a task in a given schedule by planning a work-frame.
Also Read: How To Promote Professional Growth From The Career Center
You have to respect the necessity of time management if you want to excel in life. Time management skills help you to comprehensively organize your duties and accomplish them in time. It also allows you to be proactive and creative with your aims.
Patience As A skill
Generally, patience isn't a skill that people put on their resumes, but this quality is important to be successful in the sales and marketing industry. It takes a lot of time for any kind of sale to happen, without patience and calmness; you might just give up because there is no sudden success. You will earn more if you are a patient sales employee.
Businesses are looking for employees who have patience as a soft skill. Some issues can't be dealt with, but other problems need teamwork and external input to ensure the best results. Impatience only makes things rough and leads to rash decisions. You tend to make tenacious bad choices that lead to mistakes. You simply cannot afford to make mistakes in the modern business world.
Impatient mistakes can cost your business both, its reputation and money. From the very bottom to the very top, everyone is entitled to make various decisions about their jobs. Patience is a paramount aspect of personal responsibility at work. In bad times and in good times, the key to the growth of any business is that people try to fix their mistakes and be more patient.
The most essential advantage of being patient is that it helps you to achieve your aims. Patience also allows you to learn various difficult skills. Patience makes you more positive
Confidence
In sales, confidence is a strong key that employers look for in an applicant. Confidence helps you curb pessimistic thoughts and makes you a positive person. Your energy levels will grow if you remain confident in your skills and working will be smooth. It is vital to not be over-confident because sometimes that bothers people and makes them uncomfortable.
Being confident can take some time, so don't give up and hold your head high. A good attitude goes a long way to help you think more optimistically. Even if sometimes you have doubts, just remember that you have come so far with your knowledge and confidence.
Learning new skills can make you a better person at your job, whether they are hard skills related to your duties such as data handling or soft skills like working on your communication with others. When you perform better at work, you will naturally feel more confident and good about your abilities.
When you get out of your comfort zone and push yourself towards new challenges, it helps you to understand your capacities and capabilities. It is natural to stick to things you are comfortable with, but when you challenge yourself, you improve your self-confidence and learn new skills. You will feel much more confident and self-assured once you achieve this. You will more comfortable taking on new roles and trying new tasks. This will help you to achieve great success in your career.
Self-directed And Self-motivated
Employers look for self-motivated candidates who reach their goals on time. You should mention in your resume, that you are motivated towards achieving goals and work well under pressure. Make them believe that you are goal-oriented and determined. If you are a curious person, you are motivated to devote your time to discover answers to various questions. If you easily pursue your personal goals, then you will find it simple to acquire the knowledge and skills needed to create a life that is more connected to your dreams and goals.
Self-directed people have a strong sense of personal achievement. They thrive on success and have more faith in their skills as they can attain so much in their own way. You will be shocked to know how much you can achieve by leaving your comfort zone and taking on bigger challenges.
Self-motivated and self-directed people have a clear understanding of their strong points and weaknesses.
Persistent And Diligent
It is important for salespeople to be persistent when dealing with rejections. Sometimes people will listen to your entire idea and then respectfully decline. You have to keep in mind that rejection is just a small part of your job. You have to learn to accept that might be more rejections and fewer sales.
Diligence is not just a personality trait, but it is a soft skill we can learn. Good ethic is instilled in us by our parents, but some people have to learn to cultivate it later on in life. It is foolish to think that a creative person must live without accountability, routine, and discipline.
Software Skills
In sales, Software skills are a kind of computer skills. Almost every company uses some type of software to manage their business and keep updated records. You should list all computer software that you are familiar with to showcase your knowledge. This shows that you are willing to learn new programs.
Technical skills are used to track client communications with sales software, conversions, and track leads. Understanding software like word processing, databases, and spreadsheet programs is paramount for sales employees.
Some software programs are powerful, but a couple of them are very basic and you will only need to use some key functions of that software. The more complicated software duties are handled by either the software experts or programmers. If you can easily learn and get the hang of basic programming, then becoming a specialist in some of these software programs can be an important step to increase your earning.
The most famous calendar or email software programs are G suite, SimplyBook.me, MS outlook, and Calendly. Some popular digital file or document software programs are dropbox, PandaDoc, Google docs, MS Word, and Docusign. Keynote and MS PowerPoint are vital presentation software programs.
Some social media platforms are Twitter, Instagram, Facebook, YouTube, and Pinterest. MS access, Xero, MS Excel, and Quickbooks are popular data entry software programs. The most important computer programming links and languages for free training are Java, PHP, SQL, HTML, JavaScript, and Python.
If you have great computer and software skills, it will be easier for you to get a promotion and get a good job. One of the advantages to learn a computer program is that you can get work does quickly.
Diplomacy And Dialogue Skills
Marketing tactics such as robocall and spam emails bring bad recognition for sales associates. This means that sometimes you will have an angry client. You require diplomatic skills to deal with them appropriately. Even though initially, they might seem a little unwilling to talk to you, but you can still make a sale.
A small sales and marketing resume skills summary is that if you have all these skills mentioned above, then you are a perfect person for sales and marketing.
The importance of sales and marketing resume skills in 2021 goes a long way. It can help you to get great job interviews. If you want more help to find a job that you have been waiting for, Switch.do is the perfect place for that. All you have to do is search for the job you are hunting for. Visit our website, today.