Top 10 Most In-demand IT Skills
As the world was struck by a global pandemic, organizations around the world were adversely affected by the same. It became difficult for businesses operating in most sectors to survive in the market with minimal demand and a lack of on-premise facilities.
However, the IT sector was arguably the least affected sector during the COVID situation. Fortunately, IT companies were able to carry on with their activities seamlessly and create a decent amount of job opportunities for IT aspirants. This is essential because of the digitally advanced nature of the industry. Unlike most other sectors, the IT industry can undertake a lot of transactions and carry out a number of business processes without the need for a physical workplace.
Due to the advent of SaaS and cloud-based platforms, IT professionals can log in from any corner of the world at any time and carry on with their work without any hassle. Today, all an IT professional needs is a laptop, a stable internet connection, and their skills to carry on with their jobs.
This has resulted in a plethora of job openings for IT aspirants – whether they are young graduates or experienced professionals wanting to switch jobs. The flexible work environment and minimum hardware requirements have led to IT jobs being some of the most sought-after opportunities around the world.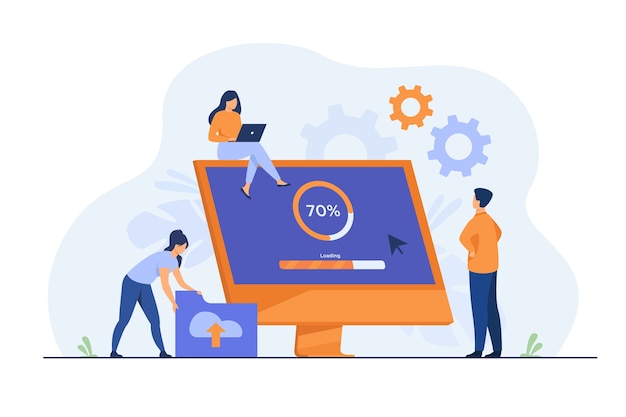 If you are looking forward to applying for an IT job, here are the top 10 IT skills in demand for which companies are actively scouting candidates:
1. Artificial Intelligence Skills
In 2021, the demand for AI is more than it has ever been. Right from employee service desks to CRM platforms, businesses seek AI support to make calculated decisions and valid predictions. As the technology allows your system to make sense of your database and think like a human, it helps IT professionals in carrying out business analytics and an array of other processes with ease and efficiency.
Several organizations are looking for employees that are proficient in AI skills. In order to master these skills, one should be proficient with programming languages and data engineering. Being well-versed with NLP (natural language processing) would act as an added advantage.
2. Cybersecurity Skills
As digitization and technological advancements are helping businesses to streamline their processes, they are also leading to an increase in cybercrime. Scammers and fraudsters now have access to technologies that allow them to take advantage of the smallest loopholes in the system and siphon out money and/or valuable data from the organizations' digital vaults.
This has increased the need for IT professionals who are skilled in fraud detection and prevention. Some of the most sought-after cybersecurity skills include microservices security, applications security code review, and container security.
3. Big Data Skills
As more and more businesses are making use of connected devices and integrated software platforms, the amount of data handled by them and the efforts required for managing this big data has increased substantially.
This has resulted in businesses across the world demanding IT experts that help them manage their big data, organize the same, and use the datasets to obtain valuable insights about their processes. Knowledge in the field of data mining, predictive analytics, data modeling, and data visualization would prove extremely useful to land a big data job at a reputed company.
4. Salesforce Development
Salesforce has always been the favorite CRM platform for businesses for more than two decades now. It helps users in keeping a track of their customer database to provide personalized services and automating a variety of business processes.
If you are already looking for PHP developer jobs and other relevant opportunities, you can always up-skill yourself and become a Salesforce developer. As more and more employees have started working from home, the need for cloud-based CRM platforms has significantly increased. Several businesses are looking for Salesforce developers who can implement a highly customizable CRM platform for quick, efficient, and secure management of their database.
5. Cloud Computing Skills
As mentioned earlier, organizations are in need of more cloud-based solutions and SaaS, PaaS, as well as IaaS (infrastructure as a service) platforms as employees have started working from their homes. This has resulted in a surge in the demand for cloud computing professionals who are able to design personalized solutions based on the specific needs and preferences of an organization.
Experience and skills in the field of AWS, Microsoft Azure, DevOps, Docker, and other relevant platforms would serve as an added advantage for securing a cloud computing job.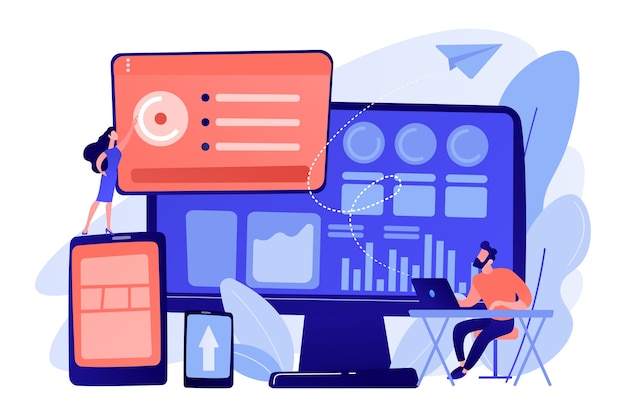 6. Software Development Skills
As generic as it may sound, software developers will never go out of fashion and relevance. Software development is still one of the most prominent IT skills in demand. A steady increase in digitization and dynamic technological advancements has resulted in organizations replace a lot of their traditional processes with software platforms.
If you possess distinguished programming coding skills and can understand your clients' needs thoroughly, you can definitely apply for software development jobs.
7. Robotic Process Automation (RPA) Skills
Gone are the days when dedicated employees were bestowed with the task of carrying out repetitive processes like sending recurring emails, resetting passwords, sending login credentials to new employees, etc. Organizations across the board have shifted to the RPA technology that helps them automate repetitive tasks, saving a great deal of time and money.
8. Project Management Skills
IT projects are never easy and simple to implement. Whether it is developing a software platform, managing databases, integrating different software platforms, or setting up a cybersecurity system, the team always needs a project manager to streamline all activities relevant to the concerned project and make sure that the team works in the desired direction.
9. ITSM Development Skills
Due to the changing employee needs, organizations need to provide the employees with an integrated, automated, and efficient service desk. Companies are, therefore, looking for IT professionals to help them develop ITSM platforms for streamlined employee support.
10. Soft Skills
Although IT is essentially a technical industry, organizations always look for employees who possess soft skills, such as communication and leadership. These skills add to the knowledge and technical finesse possessed by IT professionals.