Top 10 Trusted Online Jobs From Home Without Investment

The pandemic has affected professionals and organizations across the globe in an unprecedented manner. While several companies had to close their doors and/or let some of their valuable employees go, deserving and qualified professionals found themselves jobless and in search of an ideal job.
As people have gotten used to working remotely for more than a year now, it is important to find ways of staying employed and making money without having to step out of one's house. Thanks to digitization and technological advancements, it is possible for skilled individuals to secure online jobs without investment and manage their finances smoothly.
Working remotely and online is here to stay, it is the new trend. They have become very popular and are not just considered a part-time job. It is estimated by various surveys that by the end of 2021, 25% to 30% of the working force will be working remotely or from home. Not only do online jobs pay you well, but they also get to save tons of money, traveling time to the office daily, and your time. It is the perfect economical substitute that improves your proficiency, and with the correct knowledge and abilities, you can earn great money.
Here are some of the most trusted job options if you are willing to make decent money without stepping out of your houses:
1. Start Your YouTube Channel
At the outset, this does not look like a conventional job option where you get a steady flow of income on a regular basis. However, if done right, it can make you earn anywhere between Rs. 50,000 to 5 lacs every month!
Thanks to the cheap data prices in the country, YouTube has boomed as a social media platform for people of all ages and belonging to all strata of the society. A quick look at the "trending" section of YouTube is enough to understand the reach the platform has.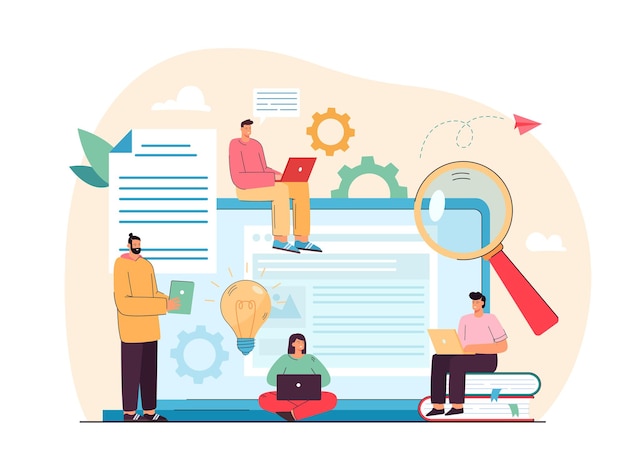 If you have the skill to churn out quality videos on a regular basis, you can start your YouTube channel and monetize the same to make decent money from home. If you are a teacher looking for a job or possess skills that you can each through videos, simply shooting your tutorials/lectures and uploading them on your channel would give you a handsome reach and revenue.
By creating up a channel and videos that provide in-depth information about various genres, they can be funny, educational, about cooking, or simple prank videos. Based on the subscribers and views you have earned, you make money accordingly.
There are no out-of-the-box skills required to start your own YouTube channel. The abilities and skills required are a great understanding of the platform, social media presence, proper content research abilities, digital awareness, and some video-editing knowledge.
Sure, being your own boss and generating a full-time income sounds amazing. However, there can be some issues you might face like it does get difficult to handle everything in a particular time that you are given and sometimes there is a lot of competition.
2. Social Media Marketing
It is safe to say that the world is moving to social media platforms when it comes to marketing. Especially during a time when people are confined to their houses, they spend most of their time browsing the internet and social media platforms.
A job in social media marketing would allow you to promote your clients' business on the most suitable social media platforms without having to leave your house or your laptop! If you are looking for free online jobs for students without investment, social media marketing definitely has a huge scope for students with limited experience but creative skills.
Social media marketing provides brand awareness. Being visible on any platform on social media makes it easier for both existing and new clients to find your brand and connect with you. Your business can reach a wider range of audience because an incredible number of people uses social media nowadays.
A social media marketer needs to understand a couple of essential things like the kind of content the audience is looking for, the demographics of the audience, the kind of content that will be most useful, and how the audience will connect with your content. They will need to stay updated with varied changes that happen on every social media platform. Getting used to new algorithms, new rules, and new features can highly influence your experience on social media. They can either shadow your experience or simply bring you a great opportunity.
Social media marketers need to understand and know their audience; you must know what they expect and what motivates them. This not only improves your experience on social media, but your audience is very pleased too.
You can earn sufficient money through collaborations, promotions of various products, and by becoming an influencer and having an audience.
3. Search Engine Optimization
Almost every business has an official website today that needs to be promoted for improved visibility. Owing to immense competition in every sector of the industry, it is important for a brand to rank high on Google search results to attract attention from the prospects.
Taking up an SEO job would require you to help your clients climb up the search engine ladder and help their websites get indexed better on the search engine results pages (SERPs). Right from keyword research and content creation to link building, you can provide an array of SEO services to your clients without heading out of your house.
To produce a positive user experience, growing site traffic, relevant search results, brand awareness, and lead volume, the SEO specialist ensures on-page optimization.
Some other duties of an expert are analyzing the competition's web presence, negotiating contracts with vendors and agencies, maintaining and implementing meta tags and title tags, recognizing link-building chances, 404 errors and URL redirects, observing the Google search console and related webmaster instruments.
Some experts also work closely with the creative teams and marketing teams to control social media accounts to expand user participation or work on new updates and schemes.
4. Content Marketing Services
If you have a knack for writing and can churn out quality content on a frequent basis, all you need is a laptop and an internet connection to make money from home. Digital marketing agencies are always looking for skilled content writers to write quality content in the form of blogs, articles, landing pages, infographics, website content, etc. to promote their clients' businesses.
If you are fluent in the language and can write original content (long-form or short-form) on a daily basis, you can provide content marketing services and earn decent money working from home.
During the process of writing and creating content, these experts research a subject, professionally craft their work, search for the most interesting stories, and create attractive headlines.
Content marketing experts work with editors and various other writers to discover what kind of content their audience wants to read and discuss new ideas for their articles. To craft strong content, these specialists need to work with many creative professionals like web content editors, digital managers, and art directors.
A content marketer needs to be both a data analyst and a storyteller. Their ultimate goal is to search and engage with the potential audience in a manner that is significant to them and to work for the brand's overall digital marketing strategy.
5. Graphic Designing
If you are confident about your designing skills and use software platforms to create seamless computer-generated graphics, you can work from home as a graphic designer and get decently paid for your work.
Whether you work as a freelance or an in-house designer, you would be required to understand the brief of your client and provide them with the required design(s) as and when required. You can use your skills for designing logos, packaging, brochures, websites, etc depending on the requirements of your clients.
Some important duties of a graphic designer are to connect with art directors and customers to explain the reach of the project, presenting various design ideas to art directors and customers, choosing images, typefaces, and colors to express the brand's services and messages, using layout software, digital illustration, and photo editing software to form different designs, and using many updates on designs based on opinion and stakeholder feedback.
For self-disciplined and business-savvy graphic designers, freelancing is the perfect option. You get to work from your home or anywhere else. They have the liberty to choose the kind of projects they want to work on, the hours they want to work, and the customers they want to work with. Apart from design responsibilities, they also take care of finances, operations, and marketing.
6. Performing Online Tasks
Although this cannot be considered a conventional job, you can drive home good revenue by performing specific online tasks given by companies across the world. There is an array of tasks you can perform online, including conducting/filling surveys, testing applications, write reviews, increasing app downloads, and many more. You can indulge in performing these tasks along with a stable job to earn extra income on the side.
There are businesses that are constantly searching for people who can get their surveys filled. They hire and pay them to do take surveys. One can easily enroll with various companies by signing up to fill their surveys like OnePoll, Values opinions, Swagbucks, Panelbase, Toluna, YouGov, LifePoints, Panel Option, Branded surveys, and Inbox Pounds. There is no particular working time or obligation. This job helps you to work on many things at one time.
If you have basic photography skills and know the requirements of people, then you can easily sell photos online. This job is doable and easy and comes without investment. All you need for this job is a DSLR or a high-quality Smartphone to click photos. Various online websites such as Shutterstock are available where you can sell photos quite easily.
7. Affiliate Marketing
Affiliate marketing requires you to act as a middleman between a merchant and their customers. Your job would that of making prospects engage with your merchant's business and money out of the sales made by them.
From writing blogs to networking and spreading the word about the clients' business, you can indulge in affiliate marketing using a variety of online channels, without really getting out of your house.
As affiliate marketing works by creation across parties and spreading the roles of product marketing, it handles to leverage the skills of a variety of people for a better marketing strategy. Seller and product creators, the consumer, and the affiliate or the advertiser need to be involved to make it work.
Affiliate marketing is perfect for people who hate going to the office. You will be able to receive revenue from the items that the sellers create and launch campaigns simply from the comfort of your house.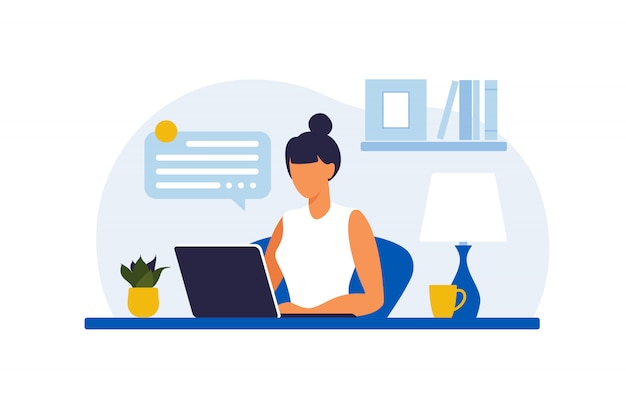 8. Becoming A Virtual Teacher
If you have certified expertise in a specific field of study, you can choose to become a virtual teacher. Various online educational platforms like Coursera, Unacademy, Udemy, and many more are always looking for skilled and qualified teachers to teach specific online courses to the users. Depending on your expertise, you can reach out to these platforms and record your virtual classes from your home.
Based on the subjects they teach, the curriculum they follow, and the number of students they teach, the daily tasks of online teachers are different. But all online teachers have similar responsibilities and duties.
They follow all curriculum needs and teach and design lesson plans provided by their employer. They also assign special projects, reading assignments, and homework to students. To keep students engaged and active in learning, they lead student discussions and highly encourage student participation. They also assign grades to students and give them feedback.
They maintain contact with parents and students to provide them with progress updates and reports via emails and online chat sessions. They monitor and assess every student individually to make sure they are doing well in their class.
9. Data Entry Jobs
Data is considered as the "digital gold" in the age of digitization. If you have good analytical skills and proficiency in English, you can take up data entry jobs and work from home for a decent remuneration. These jobs would require you to take up forms, surveys, or other relevant resources and feed data into the right fields within a system for keeping it organized and helping the client analyze the same.
The responsibilities and duties for a typical data entry job are sorting and preparing various documents for the entry, testing new software updates and database systems, entering the data into software and checking if the data that has been inputted is accurate or not, replying to authorized members for information requests, obtaining information for incomplete documents and handling discrepancies, and creating data backups.
Many companies do not look for education qualifications for data entry roles. However, there are specific abilities and skills that are required to perform a role successfully. Some competencies that are important for a data entry job are the ability to work on time, familiarity with different computer programs like MS office, attention to detail, and knowledge of punctuation and grammar.
10. Freelancing Jobs
More than half the population today is working as a freelancer. It brings amazing freedom, the ability to earn some extra bucks and flexibility. If you are a good marketer, writer, designer, and programmer then you have various jobs available without investment.
Many best freelancing websites always have online jobs available for freelancers. Some basic skills required for a freelancer are marketing, core skills, and exceptional communication skills to connect with the customers.
Sometimes it does get difficult to find a good job and keeping a predictable and steady income, but patience is the key here. A good writer can be a brilliant freelancer too. They can get into journalistic writings for various magazines, news channels, and websites. Copywriters write for businesses including research-based content and advertising. A creative writer can write a novel, short stories, and personal blogs.
Even if you have a full-time job, there are limited perks even if you get to work on several projects and you get the chance to choose which project to work on. Even if your company works with various customers, they can be aggressive and over-demanding.
One of the greatest advantages of freelancing is that you can choose your clients, you get to decide. If a customer comes to you with an idea for a project that might not be the correct fit for you or the customer seems to be over-demanding and rude, you can simply decline the offer.
In the future, working online will be a very popular option. You need to start working today to fit in properly. The reduced expenses and travel time, the freedom to work from anywhere, the ease to work on various projects are just a couple of advantages of working from home. Isn't it a better option to work from your comfort zone rather than going to the office every day?
Do not wait on a great work-from-home opportunity; visit Switch.do to grab your dream job. They have various online jobs without investment daily payment.